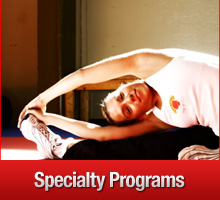 Our courteous helpful instructors have years of training & teaching experience.
Get Started
welcome to Team Chitwood Martial Arts
Do you live in North Columbus/Lewis Center or Mansfield/Lexington areas and want to learn Brazilian Jiu-Jitsu, Self Defense, MMA, or just get in shape? Then you're in the right place! Our courteous, helpful instructors have years of training & teaching experience. They can make martial arts easy for you to learn and to enjoy while providing you with the best instruction available in the area. So what's holding you back? Contact us today for an appointment or to come try a class!
We have class Monday through Thursday, morning & night. Kids, Teens, and Adults are welcome. Stop in and watch a class at our North Columbus / Lewis Center or Lexington Academies! We guarantee you will be impressed with our professionalism and knowledge. Contact us to get started and schedule your first class!


Events and Announcements
Grand Master Relson Gracie is at our Lewis Center academy tonight 5-23-14 from 6pm-8pm. Wear your white uniform with patches! Everyone is welcome to attend! See you at the awesome event!
NERF War on May 30th! The event is from 6pm to 9pm at BOTH academies. See an instructor for details.

Be a part of the best Brazilian Jiujitsu Classes for Women

(Lewis Center location). Inquire and register today for special pricing and FREE 30-day trial 614-365-1774.
LEXINGTON MORNING CLASSES ARE CLOSED MAY 24th and 26th. Spread the word that we'll open them again next week.
Tshirt Season for Little Dragons and Kid Jitsu classes: June 1st - September 30th. Must be a Team Chitwood shirt or a tournament shirt.
Kid-Jitsu Test- Lewis Center Academy (May 19th) Lexington Academy (May 20th)
Submission Addiction Tournament- Mark your calendar! Saturday, October 18th! Click HERE for details and registration.

Check out our

Facebook page

for photos of our team!

Now enrolling 5 and 6 year olds in Lewis Center Little Dragons. Class times are Tuesday at 5:00 pm and Saturday morning at 10:00 am!

The class is now up and running!

Contact us for more details.
Tweets by @ChitwoodAcademy

World class Gracie Jiujitsu
instruction
proudly serving the Mansfield, Lexington, Ontario communities in Richland County, Ohio since 1994 and Lewis Center, Powell, Dublin, Worthington, and Hilliard communities in Delaware County and Franklin County Ohio since 2008.
get started
follow us
testimonials
"I just wanted to let you know how much my son, Jake, is enjoying Jiu Jitsu and Team Chitwood. He would go everyday if he could Thank you for all you do." Nancy R.

"Today marks one year of training at Team Chitwood Martial Arts and Fitness! 94 pounds total lost! 3 inches lost around my neck, 10.5 inches off of my waist 45 to now 34.5. Can't wait to see what another year of training will bring!" Shaun Kinser
Read More

TEAM CHITWOOD APP Includes:
Curricula, Coupons, Discounts, Techniques, Videos, Directions, And Opt-In Text Notifications Of Closings.

Team Chitwood
North Columbus / Lewis Center
8640 Cotter St.
Lewis Center, Ohio
614-365-1774
Team Chitwood
Lexington/ Mansfield
314 E. Main St.
Lexington, OH 44904
(419) 884-3888